Team Shape Out Of Possession – Defending Principles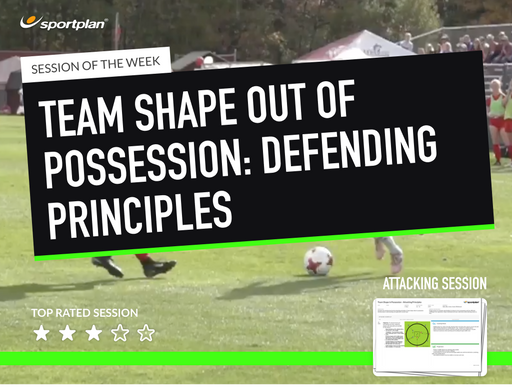 Sheffield United have brought a new style of Football to the Premier League in 2019/20. The key to their success is their defensive organisation without the ball. All players know their role without the ball and this makes them so difficult to break down. Doing this work defensively will mean the team doesn't have to work as hard at the other end of the pitch to win games.
What's in the session?
This session is focused around defending principles without the ball.
Players will understand how to remain in shape, combat being out of possession and stop the opposition creating goal scoring opportunities.
We will look at how to set up compact & narrow, pressing both individually & in packs, and screening and sliding defensively.
The session is aimed at players U14+.
The key drill to focus is the Small Sided Channel Game.
To develop players' understanding of their roles and responsibilities when out of possession - in regards to team shape and organisation.