Goalkeeper Positional Recovery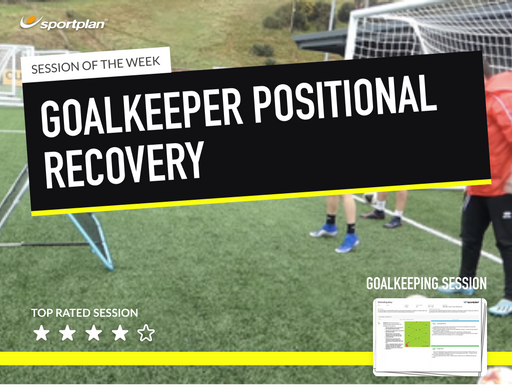 What is the session about?
The session is works on the goalkeeper?s ability to get into line with the ball and recover from where they have lost their correct position during a shot or phase of play around the goal.
Goalkeepers may have to deal with a shot and recover quickly if the ball is mishandled, parried or passed quickly around the goal area. If the goalkeeper understands recovery lines and efficient forms of movement they will prevent more goals being scored particularly in the second phase.
Movement across the goal. The point at which to dive ie not to early and if in line not to get set too late. The goalkeeper needs to try and get their legs moving efficiently with the upper torso facing out in case of an early shot and still have the ability to make the save if the ball is shot back across the goal.
This session is available as part of an Interactive Coaching Pack, scroll down to learn more