Pre Season: Building up your players throwing arm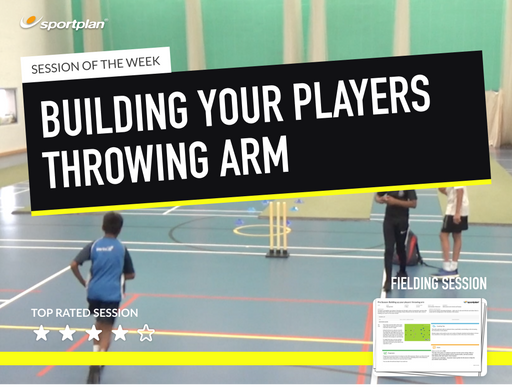 Get your players having fun and working hard with this pre-season throwing session.
Many of your players may not have played cricket for several months and have probably been playing other team sports in the off season. Fielding is increasingly becoming an area of the game that teams are getting better and better at, don?t get left behind! Having a strong throwing arm is essential, so welcome your players back and kick things off with a fun invasion game, bridging the gap between the sport seasons before heading onto the main bulk of the session.
Once your players are nicely warmed up it's time to start strengthening your players' throwing arm. We do this through a series of progressive exercises which also incorporate a fitness element, perfect for after the winter break!
The key thing in this session is progression - yes, you want to get your players back into the routine of things, reviewing the basic techniques, but what you don't want is for your players to get bored. That's why every drill in this session comes with its own progressions, allowing you to control the pace of this first session back!