Defending: Stopping them before the shot!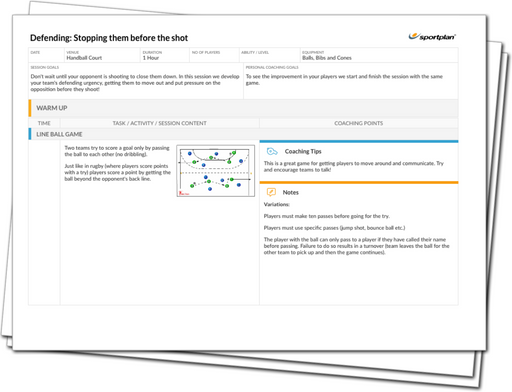 This session gets your defenders to push up and put pressure on the other team as early as possible, before they try to shoot.
By defending higher up the court your players should be making more interceptions and will be able to do more than simply defend around their own circle.
What's in the Session?
To get your players using fast feet to run out and close down the other team this session starts with a game of Line Ball and then gets your defensive players to practice running out to the attackers, looking to push the ball away and win possession.
We then finish with another game of Line Ball to allow your players to improve on their on their performance at the beginning of the session and to allow them to practice being more proactive in the defence!