Search
results for

: Cardiovascular

We found 6 results matching your criteria:
Web Videos
Download the HASfit Interactive Trainer App Now! Android ... -- iPhone ... Gain Speed Fast w/ Coach Kozak's Plyometric ...
Sessions
Use this 30 minute hockey related Speed and Cardiovascular endurance session to supplement your next training session!
Keep up and improve your players' strength, power, speed and muscle endurance with this short fitness session!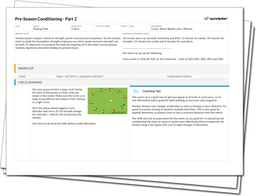 Hard work doesn't stop! Continue with part two and get your players in the best shape of their lives! ready for the new season.