Understanding the importance of speed and agility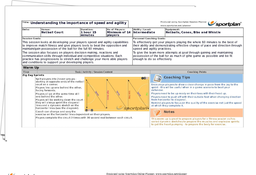 Develop your team's speed and agility, helping them to perform at a high level for the full 60 minutes, giving plenty more opportunity to outlast the opposition and get scoring those important goals!
Both speed and agility are highly important aspects of fitness; with a number of challenging exercises, get your players changing direction at speed, keeping on their toes to keep agile. By working on their fitness, you?ll help improve your player?s match fitness, by using competitive situations to get them ready for gameday.
Don't let your players slack off on court with this session!