Maximising interceptions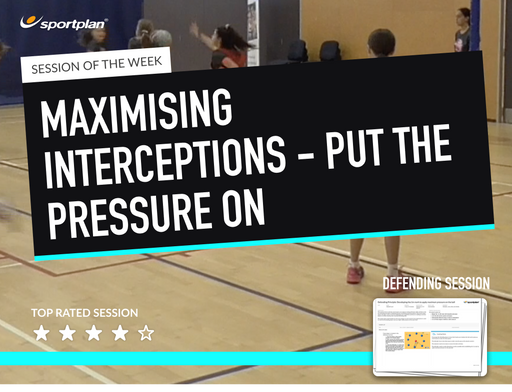 Gaining interceptions are crucial within netball and can really turn a game around.
What?s in the Session?
The session begins with a fun warm-up game focused on your player's communication and teamwork in order to tag the opposing players. The session develops to explain the correct technique of going for an interception, as well as key aspects to enhance success. The drills focus on timing, body positioning and angles, amongst others. ?Protect the Hole? provides a fun drill that will get your players working as a unit and enhance their communication. The session concludes with a developing drill, putting your players in control so they can demonstrate what they have learnt.
There are numerous key aspects that need to be developed in order to make interceptions successful.