Fancy Footwork!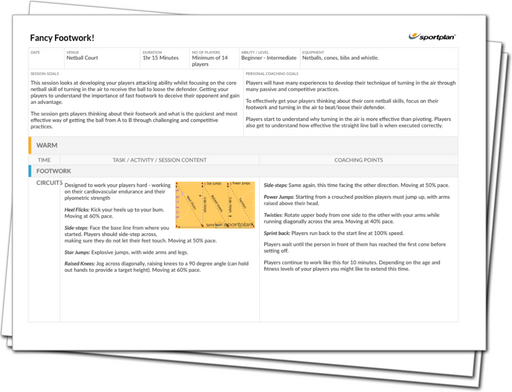 Develop your team's attacking play with some fancy footwork by using this session! With the key skill of turning in the air to receive the ball, help your players lose their marker with fast footwork, deceiving the opponent and then launching an effective attack.
With the use of competitive practices, refine their technique of turning in the air, focusing on their footwork and their ability to turn the defender. We also take a look at a number of key core skills, such as agility and speed, to help your players gain the advantage on court.
Turn the defender and get on the attack in your next match!