Developing tight man-to-man marking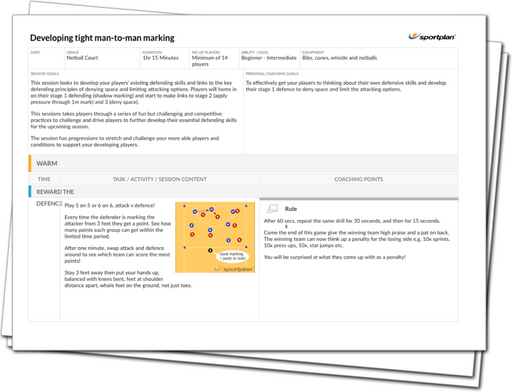 Improve your players? existing defensive skills and make them aware of the key principles of defending, denying space for the opposition and limiting their options going forward. Work on stage 1 defending of shadow marking, before making links to stage 2 (applying pressure) and then stage 3 (denying space).
With a number of competitive exercises, such as shadow stance, we get your players to challenge themselves in further improving their defending skills. By developing their stage one defence - shadow marking - have your players closely mark the opposition to deny them space and limit their attacking options. With all the correct positioning and stance needed improved on, your players will be halting the opposition?s attack with ease!
Use tight man-to-man marking in your defence today with this session and improve your team?s defence.