Developing passing power and accuracy!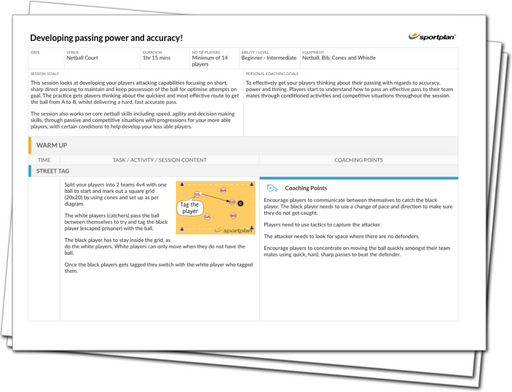 Help your players maintain sharp, direct passes to their team-mates with this attacking session, getting to work on their passing power and accuracy. It's important that your players sustain a high level of accuracy when passing to their team-mates, as well as putting in enough power for the pass to reach their intended target, so that the opposition don't intercept!
What's in the session?
Start with a simple warm up and then build on from there, working on your players' passing accurately and powerfully, using top drills such as 4 Corner Drill to help improve on this. Work on their attacking abilities to help them maintain possession of the ball and launch effective attacks, getting your players to think of the most effective and quickest way from A to B, timing the pass perfectly.
It's also essential that you also work on core skills such as agility, speed and decision making so that your players are raring to go in your next game. Use this session today to get your team passing to perfection!