Developing match fitness and endurance!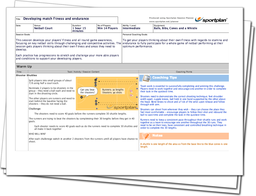 Develop your team's match fitness and all round game awareness, making sure that your players are able to perform to a high standard throughout the game. It's important to get your players to think about their own fitness and where they need to improve, ready for your matches this season!
With this session, work on your fitness with a number of challenging exercises, improving their stamina and endurance. By using competitive practices such as Shooter Shuttles, not only will you be improving their fitness, you'll also be working on key skills they need in a match.
Improve your team's fitness with this session and see a rise in their performance on court!