Developing fundamental fitness skills for Netball!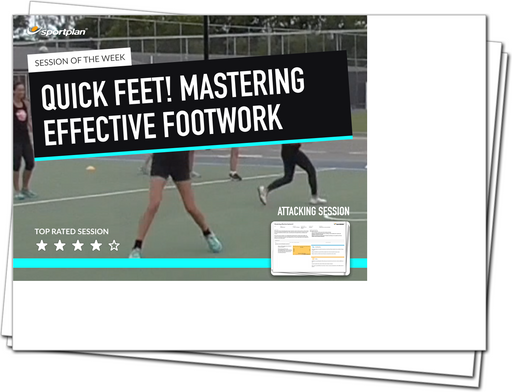 It is important every player has adequate fitness levels to be able to last the full 60 minutes if necessary.
What's in the Session?
The session begins with a fun warm-up to encourage your players to push off their outside foot to change direction. The session provides a number of high-intensity drills in order to test and challenge your athletes, to ensure the will be able to last a full game. 'Speed, Agility and Power Netball Circuit' provides a fun, yet challenging circuit to get your players tired before commencing a game of netball. It is important your players practice playing under fatigue, ensuring their movement and passing accuracy is strong, whilst making minimal errors.
Practicing under fatigue helps recreate experiences on court and can help reduce errors and improve your final few minutes of each quarter when your players are getting tired.