Developing Decision Making and Reactions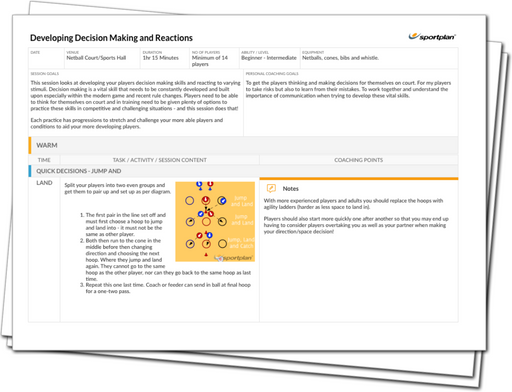 Think fast! Develop your players' reactions and decision making skills with this session, getting them to react to various different situations, helping their team-mates adapt to a changing game.
Your players need to think tactically yet quickly on court, so practice and develop their reactions on court with a variety of competitive exercises, such as Choosing Sides. Decision making is an essential skill needed in the modern game but it's also important that your players communicate with one another on court; this is absolutely key!
Their team-mates need to know when to provide an option and create space for one another, but make sure you also work on their reactions when defending, as they look to intercept the opposition.