Defending Principle: Limit and Deny Space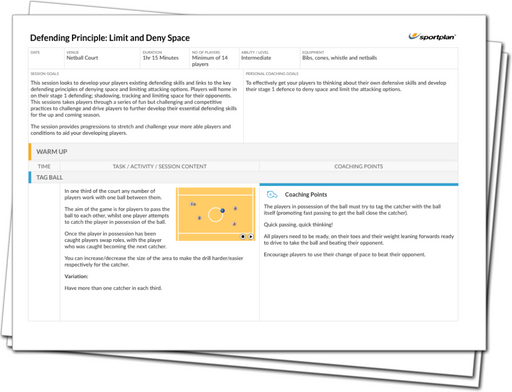 Develop your player's defensive skills with this session, linking to the key defending principle of denying space, as well as limiting options for the opposition.
Home in your team's existing skills when it comes to defending, such as shadowing and tracking, improving these all further before turning their attention to denying the opposition space. By limiting attacking options for their opponent, your players will be able to use their current skills to intercept and launch their own attack.
With a series of fun but competitive practices, challenge your players to further develop the essential defending skills needed for your future matches!