Centre Pass Attack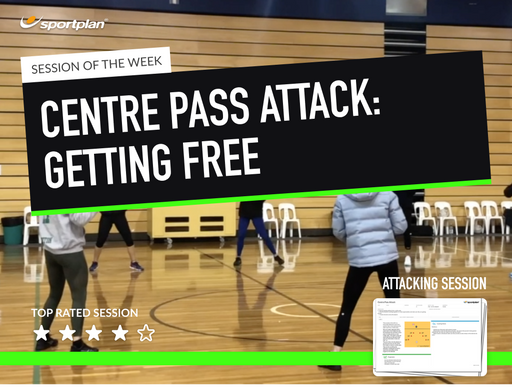 Do your players have trouble getting free to receive a centre pass? Do they end up so far into the centre third that when they get the ball they haven't gained any ground? If so then you should coach them in getting free with minimal running, taking the ball close to the third line and working with the other players to create opportunities.
What's in the session?
4 drills to help your attacking players get free for a pass in a restricted area
Using these skills in a competitive game situation of 2 vs 1 and a 1 vs 1.
2 drills combining the skills from the previous drills to help your WA and GA whilst working together, so that when one attacker has been passed the ball then the other is in a better position for the 2nd phase of the centre pass.