Attacking the ball to maintain possession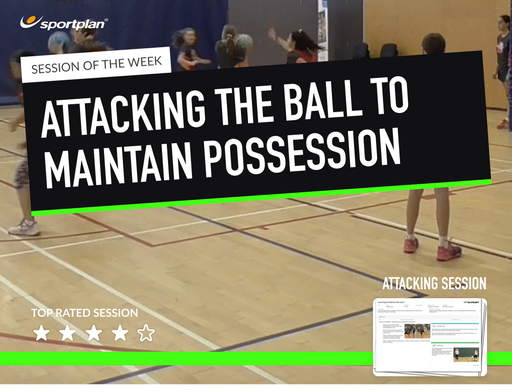 It is important that your players make strong offers for the ball to make it clear to the ball carrier where they want the ball. This will help your team maintain possession and stay in control of the game.
The session begins with a fun warm up game focused around maintaining possession. This will allow your athletes to see what is successful and what went wrong whilst trying to keep the ball. The session progresses to develop your players movement skills, working on their change of direction and angles. However to successfully attack, your players need to read off and work with their teammates, ?Definite Drive? provides a good opportunity to work upon this. The session progressions to work on your players movement onto the circle edge to help deliver the ball to your shooters. The session concludes with a modified game of netball, with certain conditions placed upon the game to get your players implementing what they have learnt.
This session will help improve your players movement in order to maintain possession and help the ball flow easier through court.