Attacking Principle: Direct, strong, fast passing!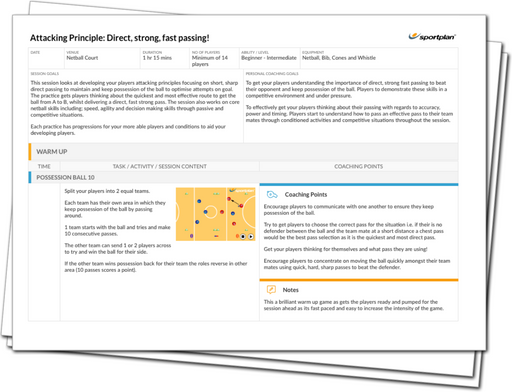 This session develops your team's attacking passing, getting them to pass fast, direct and strong to one another, to maintain possession and help create attempts on goal. Get your players thinking about the most effective way to attack, providing accurate passes to one another, not letting the attack fall short with a bad pass!
With plenty of top drills, get to work on your team's passing and highlight the importance of strong, direct passing, to keep the ball and beat the opposition. As well as improving their passing play, make sure they are also working on the core skills needed in Netball, such as speed and agility.
Get your players ready for your next match and attack in style!