Attacking Principle: Developing catching and receiving on the move to beat the opposition!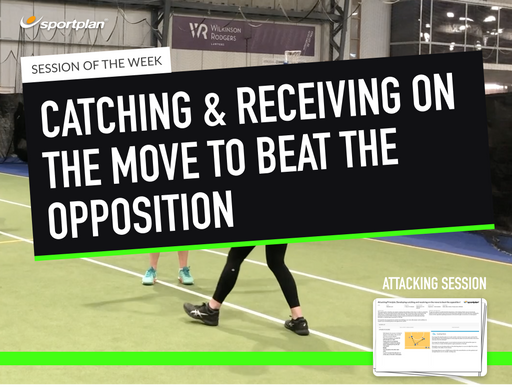 Due to the fast pace of the game, ball placement is key as it will help the ball flow through court and increase your opportunities on goal.
What?s in the Session?
The session begins with a fun warm-up focused around maintaining possession to gain points. Straight away this warm-up gets your players thinking about their passing, catching and movement in order to be successful. The session progresses to get your players considering their ball placement, ensuring they place the ball in front of the player, allowing them to move onto the ball; this in turn will help prevent the ball from being turned over.?2 vs 2: Pass and Move? allows your players to put into practice what they have learnt against defenders, so they will be ready to implement these skills into a game. The session concludes with a modified game of netball, with certain conditions placed upon the game to get your players demonstrating what they have learnt.
Passing and catching can often be overlooked in netball, but in fact if you strip it back, these are the foundations of the sport and essential to success.