Coaching the Clip Hit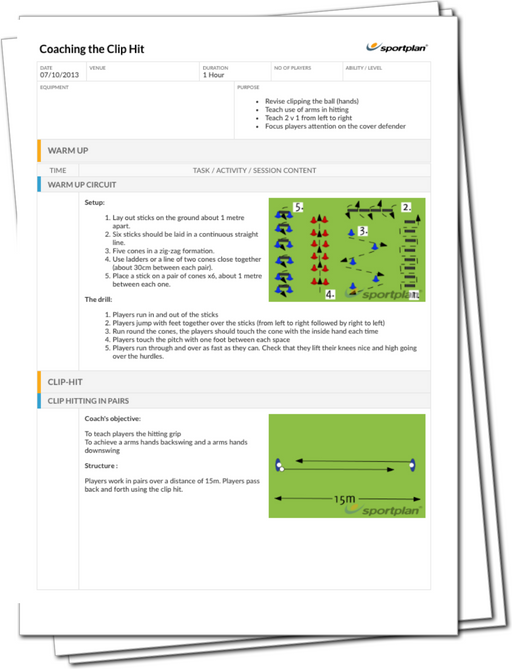 Have a range of passing techniques allows your players to build attacks quickly and keeps their game unpredictable for the opposition. Incorporate clip hit passing into their game with this session. It contains clear coaching notes to help you cover all aspects of the skill including the grip, body position and stick placement (with accompanying videos you can watch before you take to the field).
"A skill is only a skill once it can be performed under pressure". The session creates game-specific situations to put emphasis on the quality of your players clip hit when under pressure. Scenarios including possession-based games and goalscoring in tight areas will require players to focus intently on the technique of the clip hit to perform the skill effectively.
When do we use the clip hit?
The clip hit is a quicker hit than the full drive and is often used for speedy shots and quick passes when it is not practical to push, sweep or hit the ball.
The clip hit comes in very handy as the backswing is shorter that a hit, instead more similar to a push but propels the ball a lot faster and over a greater distance, therefore arming players with a greater range of passing and shooting.