Back To Training: Skill Circuits
June 11th, 2020
Matt Morrison

It's week 3 in the Sportplan back to training blog series and we've got more great ideas on delivering a safe session when you're back in training! Again, it's key to emphasise at the start of the session that players are keeping their distance and remain 2 meters apart!
This week's focus is on individual skill circuit training. Use stations for players to complete the skills at and set a time limit per station, so everyone gets a chance to try each skill. Depending on the number of players you have at the session, this will influence how many stations you will need to set-up and the number of players per station.
You might already have an idea on the skills you want to use at each station but take a look at our ideas below on what you can include. You can also use the search bar on Sportplan to search for individual skill drills in your Sport.
Dribbling
Set up a dribble slalom using cones. If players are working in pairs, give it a competitive edge and get them to race each other. You can also introduce rules, like weaker foot only or you have to complete 10 keepy ups before dribbling back.
Shooting
No matter what position you play, everyone loves a bit of shooting! Also, when you get back to playing, you never know who a key chance might fall too! So if it falls at the feet of a defender, have confidence that they are going to bury it!
You can set-up different shooting points to score from or target areas in the goal that they need to hit. See how many successful shots they can make in the time limit!
This is also a good one to use if you have goalkeepers involved in the session and you want to get them back between the sticks.
Mirroring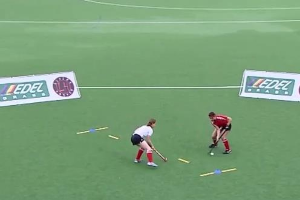 A great technique to use to help your defenders out! Do you defenders struggle when they come up against a player with quick feet/hands? Players work in pairs - one player leads and the other follows.
This is all about the follower keeping their eyes on the ball, whilst the leader should be looking to fool the follower with a dummy or a fake.
Passing
We've already touched on this in week 1. You can mix things up by varying the passing distance and use different passing techniques. You might go from a chest pass to a shoulder pass or a side foot pass to an instep pass. Really encourage players to think about their technique at this stage.
Fitness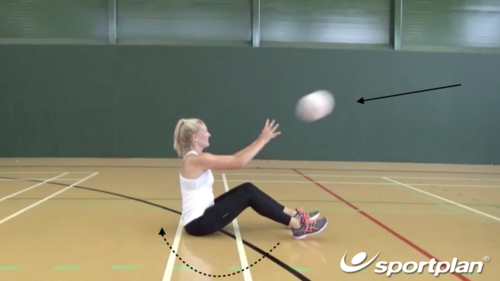 The part of getting back into training which all players seem reluctant to do! This is where you might find that players are at different stages - some might have managed to stay fit during their time off, others not.
Try to work on a mixture of exercises from core strength to aerobic fitness. When setting up the stations, try to break the fitness work up with ball skills so that players aren't completing 2 fitness stations in a row. This is a great way to gradually bring your players back to a level playing field.
Whilst all the drills are going on, stay on the move so you can see how the players are getting on at each station. Don't be afraid to step in and offer coaching points to those players who might not be executing skills correctly.