Strategy to force mistakes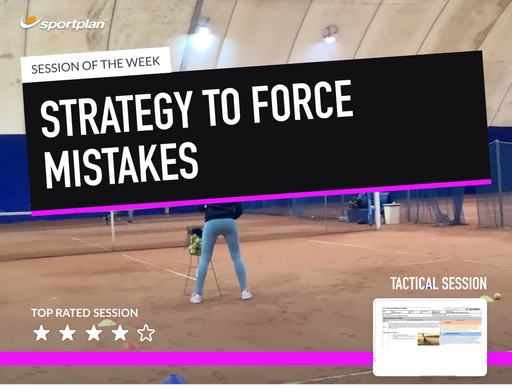 Help your players force the opposition into mistakes, building up a solid strategy and executing it to perfection on court. Attack with intent and think tactically before each shot, planning each point with purpose, so your players are ready to outfox the opponent. Force them into mistakes and gain valuable points!
With fantastic, clear video drills such as surprise your opponent, help your players become more tactically aware, working on key strategies which will help them overcome the opposition on court. By building up the play, your players will be able to outwit their opponent and set up the winning point.
By developing skills such as the cross-court slice and drop shot, your players will have all the tools they need to win!