Pre-season Burner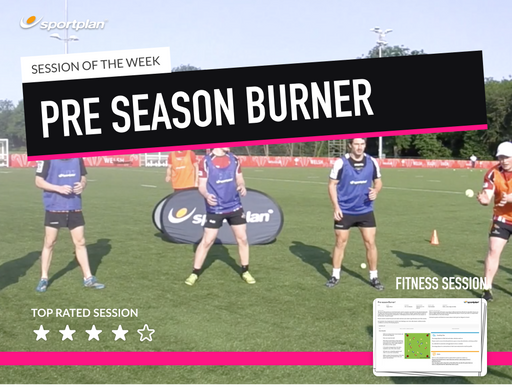 Get your team putting in the grind and working hard, with this pre-season fitness session! Rugby is a physically demanding sport so it's important that your players are fully prepared and ready for your first game. Don't leave them slacking on the pitch!
With a variety of different games and drills, start to build up your player's fitness, testing their current state of fitness but also enjoying themselves! With a tough circuit, with stations to include exercises such as press-ups and shuttle runs, this session will get your players working hard and feeling the burn.
It's important that your players are fully focused and motivated to complete the session. Get them working hard and reap the benefits of a fitter side on match-day!