Pass to Glory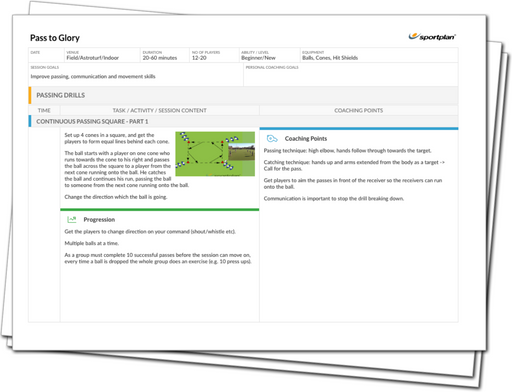 Improve your team's passing ability with this session, by working on their communication, movement and passing technique. Through the use of continuous passing, to get your players moving the ball quickly and accurately, we work on your players providing the extra option for their team-mates and ensuring that they are communicating fully!
Go through different variations of continuously passing, such as passing off the floor and passing in a square, improving your team's movement and passing technique. Get your team used to this style of play ready for match day, making sure their passes are accurate, as well as working on the correct catching technique.
Get your team passing to glory!
This session is available as part of an Interactive Coaching Pack, scroll down to learn more