Contact Work - Bounce, Jackal, Fire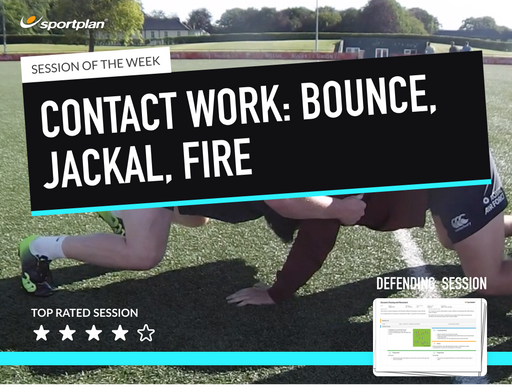 This Session is both an attacking and defensive contact session. It will progressively take you through the key parts of an attacking breakdown with focus on 2 clear out techniques, smash and crocodile roll. While also coaching the importance of the defensive breakdown to try win turnover ball, focusing on, bounce fire and jackal.
This will benefit your players as an effective breakdown is key to a quick flowing attack, as much as it is an ability to cause a turnover or slow down the attacking teams attack.
Key Skills
Defensive: Turnover - bounce, jackal, fire
Attacking: Smash, Crocodile roll.
Rucking and Contact skills
Decision making.
Age group - anything above mini level - as more of a contact session.
This session is available as part of an Interactive Coaching Pack, scroll down to learn more