Counter attacking from deep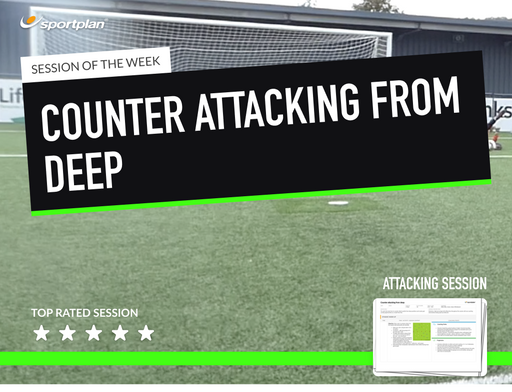 Sitting deep to soak up pressure is a great way to create space higher up the pitch. Use this session to teach your team to invite the opposition into their territory before winning the ball and counter-attacking at pace into the space left higher up the field.
Skill based practice with opposition to create interference and realistic practices.
Players will develop an understanding of how to spot triggers which indicate good opportunities to counter attack from deep areas.
Noticing opportunity to counter, speed of attack, moving the ball forward quickly and early, and combinations to advance.
The session is aimed at players between the ages of 12 ? 16.
Skill practice 2 ? counter attacking from deep.
To coach the team how to counter attack quickly from deep positions and create goal scoring opportunities as a result from this.