Special Report: What the top coaches dont tell you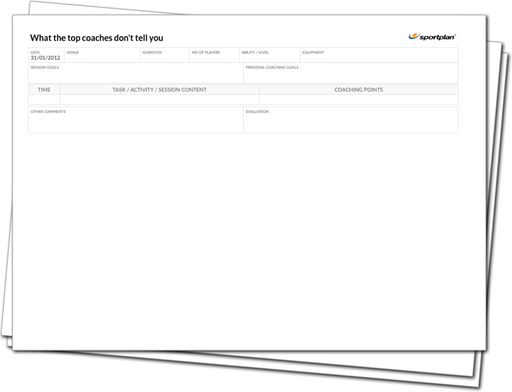 This special report covers the basics of planning for success, using the information that is readily available to you as a coach to your advantage so that you can plan ahead this season and better prepare for your games.
Top coaches don't use overly complicated exercises, in fact they probably coach many of the same drills as you do but the difference is making sure there is a clear and definite reason behind their coaching.
An easy to understand training session which has a clear aim/goal can help improve your side's game (whether that a tighter defence, better team pressing or more positive passing).
This isn't to say you don't do this already but by taking a step back and thinking about what you want to achieve you'll be able to coach with greater purpose!
Download your copy of this report now!
---
For an example of a session with a purpose have a look at the first of this week's sessions:Training for the weekend: Committing fewer fouls.
This simple 3 drills session is a great example of how to plan a session with a specific purpose in mind.
This session is available as part of an Interactive Coaching Pack, scroll down to learn more