Passing Web: Ball Carrying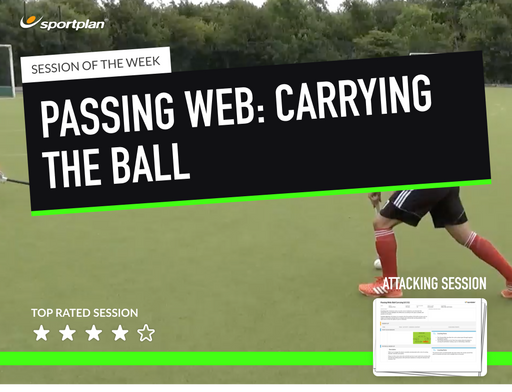 Carrying the ball in the correct position is vital to make it effective. Having the correct technique when on the ball offers the ball carrier numerous options, either to pass right and left or to drag both ways to eliminate. Use this session to get your players comfortable carrying to create sustained attacking pressure.
What's in the Session?
Begin with a dynamic warm-up to ensure your players are physically and mentally ready for the session. The session begins with a ball carrying exercise in tight areas, encouraging them to carry with their eyes up, scanning the area so not to collide with one another. As the session progresses, the speed increases before building changes of direction and passing whilst on the move into their skill set. The final part of the session develops everything they have learnt in the session with a conditioned game. The field is split into sections with each section having it's own speed limit. This develops the players understanding of where to carry and at what pace they should be look at.
Create players that are comfortable on the ball who recognise when to drive and eliminate and where they need to move the ball on to consolidate possession.