Passing Accuracy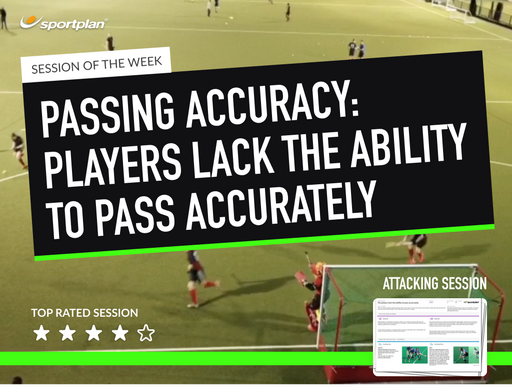 Watch any pro-tennis player 'hit' with a practice partner, golfer on the range or fielding drill in cricket. Quality repetition is key. That's why in this hockey session, we repeat the skill of passing to ensure it is learned properly ready to execute in any condition. Get your players to deliver a powerful pass with precision to get the ball to the receiver before a defender can close them down.
What's in the session?
This 2 hour session contains a progression of passing practices, which over a number of sessions will show real development in players' ability to pass off both feet. It's vital you progress at a pace appropriate for your players. We also recommend you revise the last session's practice prior to moving on. Don't rush!
This session demands high quality throughout and requires you to challenge your players. Most children like to be challenged; it is alright for them to find their limit as this gives them a start point from which to improve.

Bram van Asselt, Senior coach and founder of Sportplan
Understanding from a players' perspective:
Two common reasons for misplaced passes are that the player sees where to pass and misses (common in players from a Football (Soccer) background, new to Hockey) or that it's fine in practice but "goes wrong in matches" due to the pressure.