Overcoming on the ball nerves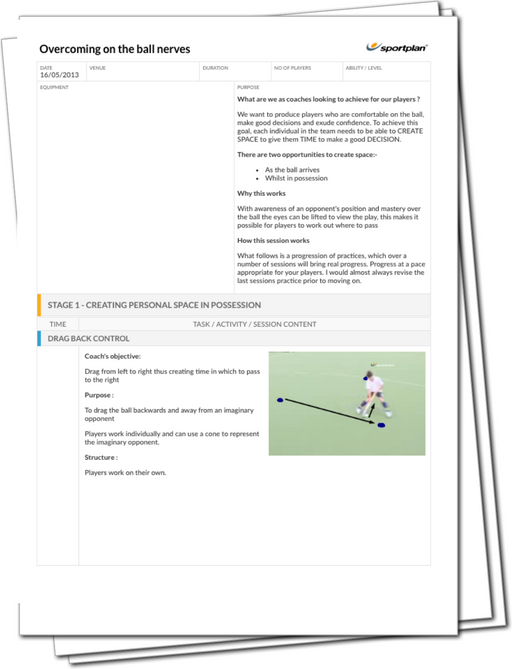 What are we as coaches looking to achieve in this session?
We want to produce players who are comfortable on the ball, make good decisions and exude confidence. To achieve this goal each individual in the team needs to be able to create space to give them time to make the right decision.
What's in the Session?
To teach your players to make space, both as the ball arrives and while in possession, this session is made up of 6 drills and games.
This begins with a series of drills working on the drag with an open stick and changing direction when running with the ball. We then finish with a conditioned game of 3v3 which gives your players the chance to identify the space before the ball is received and retain vision when they are carrying the ball.