First session with a new team - Possession Games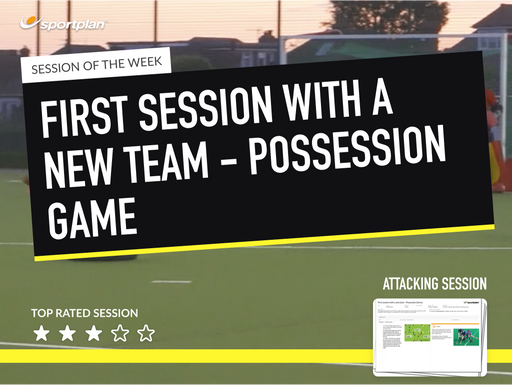 It's not just players who get nervous when it comes to the first game of the season, as the coach you've got so many things to think about - planning sessions, selecting your squad and giving them positions for your first game of the season!
To simplify things use this plan before your first match - it's an easy to set up possession session which allows you to observe your players, try them out in new positions and help you decide who should be in your starting XI.
What's in the session?
This session gets your players to support one another on the field, moving into space to create passing options and think about their position on the pitch.
Starting with some simple passing drills we then work on keeping the ball in possession drills, gradually reducing the advantage for the attacking side so that by the end of this session when it's 4 versus 4 both team will have to work really hard to maintain possession.