Scoring Quickly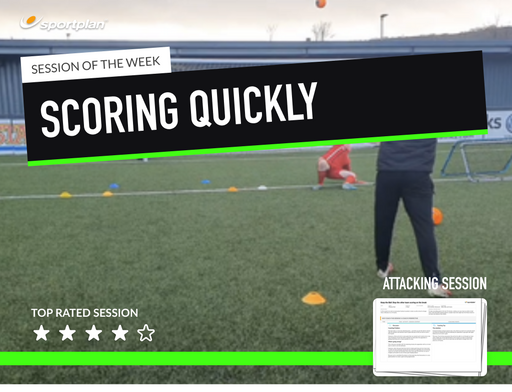 Being clinical on the counter attack and more efficient when in possession of the ball will mean your team will create more goal scoring opportunities and not have to work as hard to create these chances. The opposition are at their most vulnerable when they have just lost the ball so being able to get the ball into the opposition?s area quickly will increase your chances of scoring.
What's in the session?
This session is focused on creating goal scoring opportunities quickly and then being clinical in front of goal when the opportunity presents itself.
Players will understand how to work individually and as a team to either combine or sacrifice themselves to create good goal scoring opportunities.
With the drills involved in this session, it should help develop decision making, quality & timing of movement, finishing priorities and confidence in attack.