Dealing with attacking movement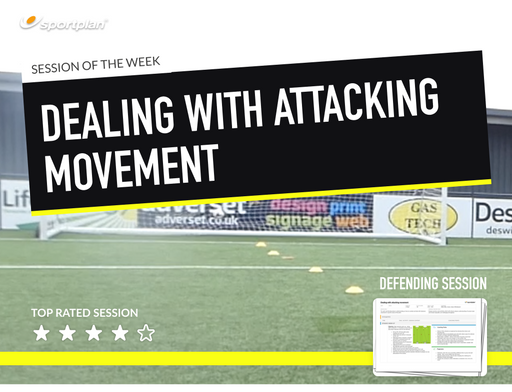 Good defending isn?t about making the big, last-ditch tackles. The best defender should even have to make a tackle as they deal with the attacking movement so well that the opposition forwards don?t get the ball, or give it away when they do. Develop your defenders to deal with the movement!
What?s in the Session?
Session focused on the ability to recognise attacker?s movement and prevent goal scoring opportunities
Players will develop the ability to defensively organise themselves and combat play in front, behind and to the side of them.
Delay & deny, body shape and positioning, speed to engage, deflecting play.
The session is aimed at players between the ages of U12 ? U16
Small sided game
To coach and develop players understanding on how to combat and deal with attackers movement in specific areas of the pitch.
This session is available as part of an Interactive Coaching Pack, scroll down to learn more