Forehand Technique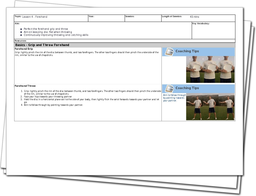 Are your players unsure of the correct forehand grip and throwing technique? If so this session is designed to get your players learning and perfecting the correct forehand grip and throwing techniques with step-by-step videos to help both the coaches and players.
Once the players have practiced and perfected the forehand grip, this session progresses to practice a forehand pivot with both fakes and throws. The drills within this session plan progress to using more players per drill, pushing the players to think about using these skills in more pressurised and game-like scenarios.
Your players should now feel comfortable using the forehand grip and know when to use pivots and fakes on the forehand and apply to the game.