Search
results for

: passing warm up

We found 29 results matching your criteria:
Drills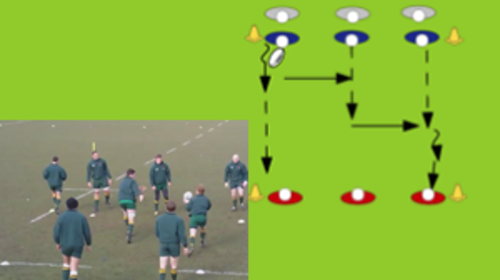 category: Passing
Passing and receiving exercise to warm the players up and get the handling skills ready for training.

category: Warm-Up
Rugby Pass and Follow Warm Up They pass the ball around either clock wise or anti clock wise, you can decide to change the direction youself at any p...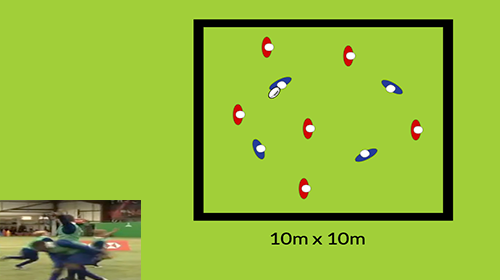 category: Warm-Up
Rugby 10 Pass game Warm Up 2 teams Bibs Balls One team must try and complete 10 passes in a small grid. When the player has the ball in his hand he ...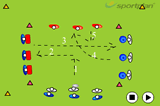 category: Warm-Up
You'll need two balls, give one ball to the first player on one of the lines, and the other to the last player on the line opposite. The lines advanc...
Web Videos
Westlake Rugby - Handling warm up (Reupload, due to copyright strike).
4 different rugby drills with no body contact.
Sessions

Work on their speed and stamina in this passing and receiving recap session - designed to get your players spreading their fingers for maximum passing...
Community Drills
Tip passing warm up, players tip pass then give ball to waiting half backs on either side- fast hands- straight lines with post
5 v 5Players move in any direction and must make 5 clean passes.Opposition team must try to disrupt play, straight turnover if ball leaves square, or ...
use full grid.pass along line in both directions
Join the group where you passed the ball too, follow the ball