Search
results for

: passing

We found 50 results matching your criteria:
Drills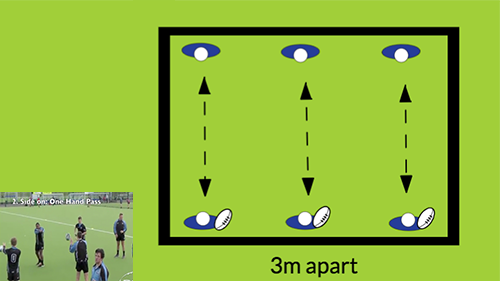 category: Handling
Coaching points. 1. Square on: one hand. Grip - hand back of the ball, fingers apart. Pass - finish with hand pointing at target, Do not force spin -...

category: Passing
Rugby L-Shaped Passing Passing Lets get the ball and the players moving with lateral passing through the hands. Each training area only needs one bal...

category: Passing
Rugby Break Passing Keep your player briefing short. Tell your players the following.... Pass the ball left, clockwise for 2 passes. Then right (anti...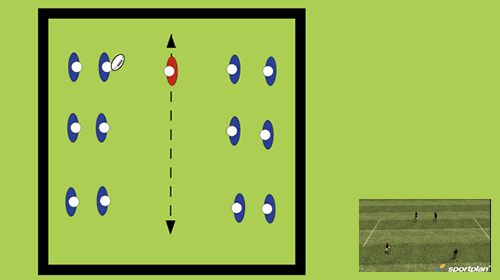 category: Passing
Rugby 3 v 1 Grid Passing 6x6m Grid Ball Players line up in 3s opposite sides of the grid. Simply pass the ball along the line. 1 defender is in the m...
Sessions
Maintain possession and go forward with confidence, with this attacking session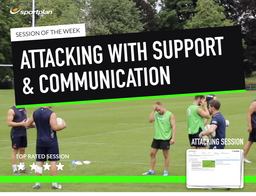 It?s all about points scoring with this session. Encourage your players to continually offer support to develop fine techniques to attack with crisp p...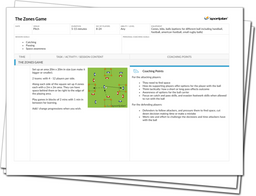 Use this fantastic drill in your next coaching session today and get ready to work your players hard

Burst through defensive lines with this attacking passing and handling plan - designed to sharpen your players' support running in the attack
Community Drills
Players stand in a circle or square facing outward.Player keeps feet fixed but passes to play on his/her left.Repeat a few times then change direction...