Search
results for

: game specifics

We found 19 results matching your criteria:
Drills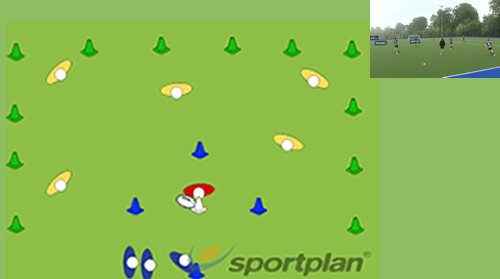 category: Kicking
Rugby Baseball Kicking Set up a pitch area (green cones) based on the age of the players (depending on how far they can kick) with fielders spread ou...

category: Contact-Skills
Rugby Front Row Binding Contact Skills Some older players giving a technically correct demonstration. binding, scrum, technique.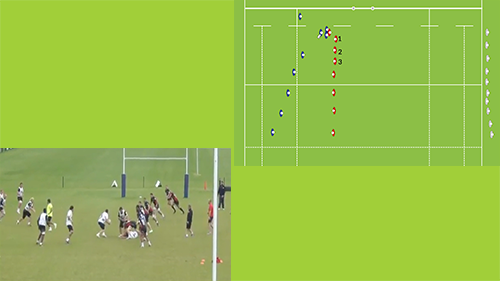 category: Contact-Skills
Rugby Conditioned Game - Breakdown Technique. Contact Skills 30 + players - Teams of 10/13 Bibs Balls 1. Shoulders on - low intensity Shoulders on co...
Web Videos
Rugby League Live 3 - New Details!!! Just some more interesting answers Keith has shared involving specifics about the game.
Improve Power, Speed, stamima and Core Function. This workout is designed with rugby specifics in mind. www.wayfit.co.uk Unlike all other products on ...
Leinster Rugby nutritionist Daniel Davey discusses the specifics of his job and his key principles when it comes to the diet of elite athletes.
Kevin Foster-Wiltshire with Rugby Union team Broughton Park FC, demonstrating some training drills aimed at improving player attributes. The short vid...
Sessions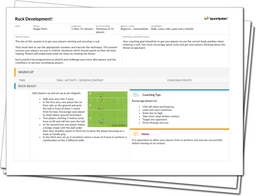 Rucking isn't just about the breakdown itself, get your players thinking ahead towards the next play and make your rucks twice as effective.
Unlocked
Fitness is a vital part of getting to the line for the full 80. Work on your teams skills and technique whilst putting them under fatigue with a gruel...
Unlocked
Are your players Rugby Ready? Get them fit and ready to go with this position specific speed, agility and endurance based running Session!
Unlocked
Get your team the fastest and most agile out there. As the season deepens, we all need to stay on top of our game; make sure every position is covered...
Unlocked