Search
results for

: game set up

We found 26 results matching your criteria:
Drills

category: Ruck
Rugby Ruck, Setup Ruck Contact Go to ground Present ball clear out, present, ruck, running, support, technique.

category: Maul
Rugby Maul - Setup Maul If contact cannot be avoided take on own terms Turn and present the ball No maul yet, this is still open play, so this ball m...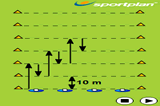 category: Match-Related
Rugby Link Touch Match Related Set up as a standard game of touch rugby, with two teams. The playing area should be wide and not too long. Every touc...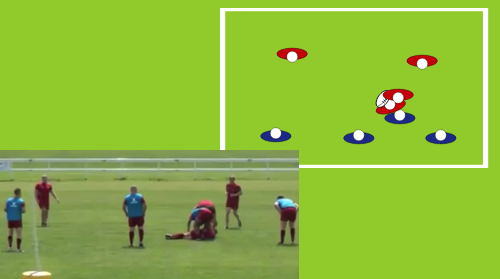 category: Match-Related
Rugby Breakdown Touch Game Match Related Set up an area for a normal game of touch, with teams split evenly Play goes as normal, but when there is aÂ...
Web Videos
A montage celebrating some of the greatest set piece tries of all time, where defending teams have no choice but to stand there and watch. Tweet me vi...
Japan head coach Eddie Jones runs through the dos and dont's of attacking with our most recent masterclass Follow World Rugby on social media: TWITTER...
Brilliant Set-Moves by Crusaders Hurricanes Highlanders Chiefs Blues.
Sessions

Improve your junior players' attacking footwork with this fun and simple to set-up evasion games session
Community Drills
Getting players to understand the process of the maul and the role of each job. This set up mainly from a lineout.1. Have a player on a tackle pa...