Search
results for

: coaching

We found 42 results matching your criteria:
Drills

category: Warm-Up
Rugby Rugby Netball Warm Up Break your players into two teams. One team goes to attack, and one to defence. There is no kicking in this game. Normal ...
The Sportplan Netball Community is made up of over 50000 coaches, volunteers and teachers and is continuing to grow.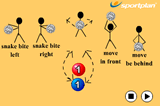 category: Defence
Players stand in pairs, with the worker standing behind the ball holding player.
Depending on where the ball holding player holds the ball t...
Sessions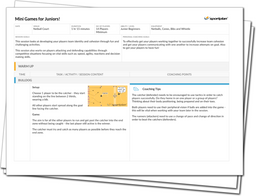 Pass, move; pass, move. You?ve heard is before but you?ve never done it like this!

Refine your players' shooting technique and take those chances, with this shooting accuracy session!
Develop your junior players' shooting technique, giving them the skills they'll need put up a successful shot on goal!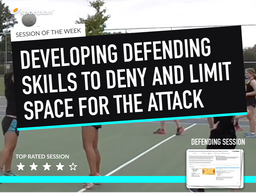 Develop your players ability to use all 3 stages of defence effectively in order to successfully gain possession.
Community Drills
One player with the ball, the other 3-4m away. The running player must run to the left to catch the ball then pass back, they then must run to the rig...
Two teams agains each other in a modified game. There is a danger zone, which is the inner lane of the court and it is the defender's responsibili...