Search
results for

: Circles

We found 22 results matching your criteria:
Drills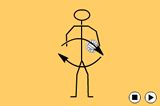 category: Ball-skills
Work the ball from hand to hand, around:

a)Waist
b)Knees
c)Ankles

(Both knees/ankles together).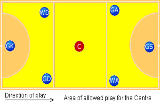 category: Roles-responsibilities
Where can they go?
Centres are allowed to move in all 3 thirds except in both circles.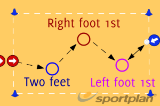 category: Footwork
Place 3 hula hoops, chalked circles or use intersecting lines on the ground.
The player runs to land in the first hoop on 2 feet
Web Videos
SKY Sport's Netball Zone analyst Temepara Bailey takes a look at feeding the goal circle as a midcourter. Netball Zone is LIVE every Monday night foll...
Extract 4 from DVD 3 of the set - Jill McIntosh presents Coaching for Excellence. Available from www.bestcoach.co.za.
Want to shoot like England Goal Shooter Jo Harten? This drill is designed to improve the accuracy and consistency of shooters from a variety of differ...
Community Drills
Start from one end of the court, and run to the first line. Run back and run to the line further from the first one.You can see on the picture startin...
Warm UpAs a whole group jog for 5 - 7 minutes in a circular motion.complete some dynamic stretches in the middle of the court (suggested by the square...
Where can they go?Wing Attacks are allowed to move in 2 thirds except and not the circles.Coaching PointsWhat do they do?They mark the oppos...
Aim of the game is to get the ball into your teams goal circleTeams must receive the ball 3 times in each third before they can advance down the court...