Search
results for

: ball control

We found 36 results matching your criteria:
Drills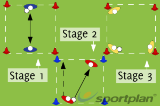 category: Warm-up-Games
1. In the first stage players work in pairs, passing the ball back and forth across the grid.
category: Rebound-Blocks
Place as many rebound blocks as you have around the D. Players with a ball each run around play as many pass and receives with any rebound board.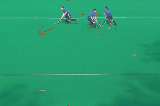 category: Moving-with-the-ball
Place three cones approximately 2 meters apart in a zig-zag pattern.
Players take it in turn to dribble at each cone. Upon reaching the cone...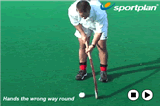 category: Practices-For-Juniors
Players start with their hands the wrong way round on the stick.
They must indian dribble the ball on the spot - keeping the ball within sho...
Web Videos
How to improve ball control in field hockey. For more hockey tips visit: https://hockeyperformanceacademy.com In this video Lauren Penny (former Inter...
Dutch silver medallist Robbert Kempermann explains the basic techniques to improve ball control. Learn how to improve your game from the best athletes...
After our previous tutorial video a lot of you have asked us to do more. So here it is!!! In this video we are doing ball control. The practice that w...
Some fun drills to help develop 3D ball control - an important skill for the modern player. Here Larry discusses the importance of being able to devel...
Sessions
Don't get caught standing! Teach your players this all-in-one receive and run onto the pass skill to give them the extra yard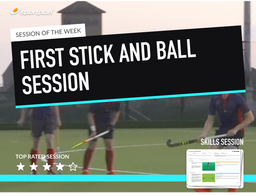 Your season starts now! You?ve been doing your fitness work but now it?s time to get a stick in your hands and start working on the basics with this s...
Sometimes the old tricks are the best, that's why in this session we use the reverse stick drag and the pull back to get past the defender!
Community Drills
2 players 1v1 each as a ball. start oposite sides of the diamondone players has to try and catch the other playerwhen other player is caught then...
Four 2x2m squares in a 8x8m fieldRed player in square A passes to blue player in square B and runs towards square B.Blue player controls the ball with...
Focus on correct grip, body position, ball position and ball control.Moving with the ball with confidence. Looking up.
Dribbling on the stickPlayers place ball inside a hoop.With feet on the outside of the hoop players move around the hoop in a clockwise direction on f...